2021/22 Events
This page is to keep upto date with the latest events we will be attending. For some of the events a free to users shuttle bus may operate. Please check our Facebook page closer to the time of the event.
This is only a rough guide to events we hope to attend, whilst we endeavour to support other bus groups and organisations, unfortunately due to work commitments and availability of vehicles, from time to time we may not be able to attend.


2021 GREAT HARWOOD TRANSPORT FESTIVAL WAS A HUGE SUCCESS FOR EVERYONE, IT WAS PRAISED BY THE LOCAL COMMUNITY & ALL ENTHUSIASTS WHO ATTENDED. WE ARE VERY PROUD OF WHAT WE ACHIEVED IN A SHORT SPACE OF TIME & A HUGE THANKS GOES OUT TO EVERYONE FROM OUR TEAM THAT STAYED UP DAY & NIGHT TO MAKE IT AS SUCCESSFUL AS IT WAS, WE HOPE TO BUILD ON THE 2021 EVENT & WE HAVE ALREADY MADE PLANS FOR OUR 2022 EVENT WHICH WE HOPE WILL BE BIGGER AND BETTER & WE HOPE YOU CAN HELP US MAKE THIS POSSIBLE, WE HAVE POSTED DETAILS OF OUR 2022 EVENT AT THE BOTTOM OF THIS PAGE. HERE ARE OUR PHOTOS OF THIS YEARS EVENT IN SEPTEMBER....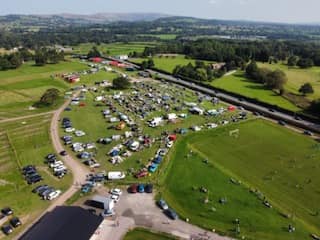 2022 GREAT HARWOOD TRANSPORT FESTIVAL
Following on from the success of our 2021 Great Harwood Transport Festival we are pleased to announce it will be back for a 2nd year in 2022! We have learned things from our first event and we are eager to make it bigger and better for next year.
GREAT HARWOOD SHOWGROUND BLACKBURN
BB6 7TD
If you wish to enter anything to our event whether it be a stall or any car, commercial vehicle etc then please don't hesitate to email us at: townanddistrict@hotmail.com
If you have any questions about the event then please use the message button on Facebook. We look forward to seeing you!